Learn how to use the automatic retargeting feature in Plask with this tutorial video.
Let's check out the retargeting tab on the right. Although auto retargeting will do most of the job for you, you'll still have to do this process every now and then.
Click on one of the source nodes on the side of the map on the right
Connect with the target node on the model
Click "Assign" to complete the process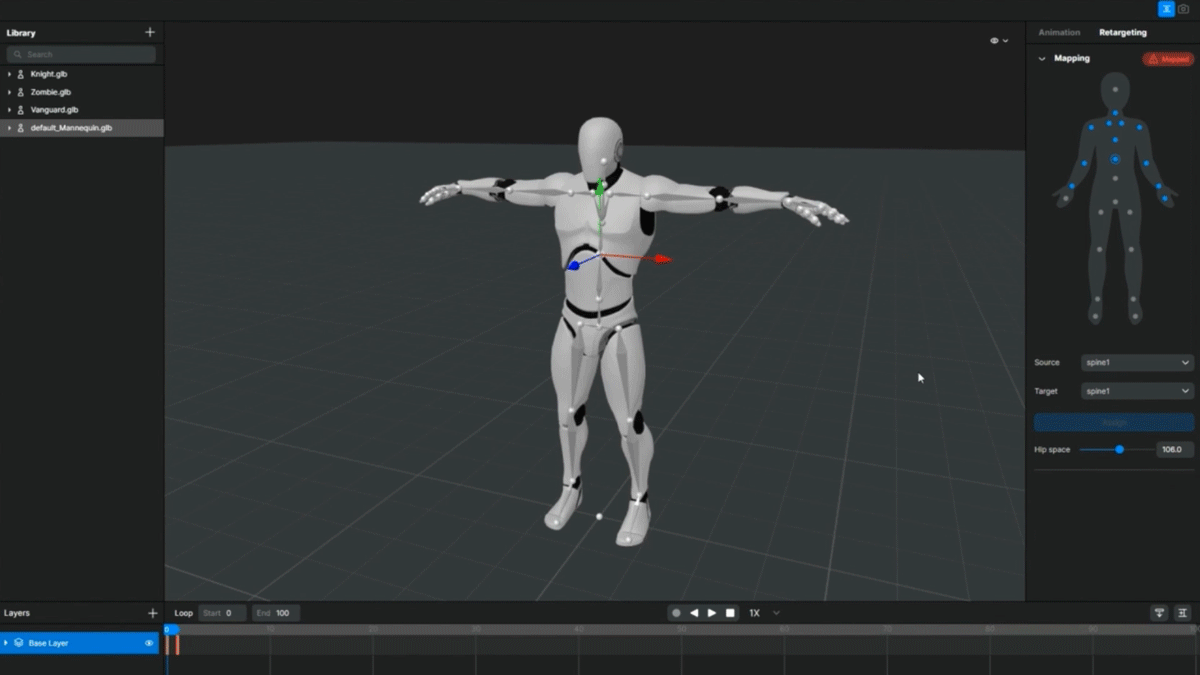 Repeat this process until you assign all the nodes.
You're ready to move on to the next step. If you have any questions, contact us at support@plask.ai