Learn how to record motion into Plask with this quick tutorial video.
We're going to record a video this time.
Click on the camera icon on the top right corner of the screen.
To record on your device:
Click on the camera icon
Connect to camera
Click on the camera to see if the device is correctly selected
Click on the record button on the bottom of the screen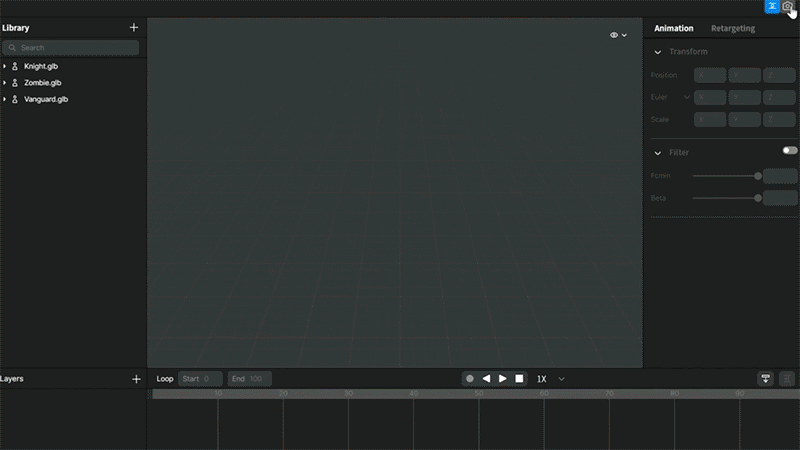 You can then move, dance, jump or whatever you want. Once you're done, click on the record button again. This is the screen you've seen before. You can extract motion after selecting the frames. Name the file accordingly and you'll see it on the left side in the library section.
If you have any questions, let us know at support@plask.ai.