Want to learn how to import motion on Plask? Watch this quick video tutorial.
This time, we will import motion.
For this tutorial, we have loaded the "Dance1" video on the top left.
Drag and drop the file onto a model you want to use. You can see "Dance1" attach to the armature file
Right click on "Dance1"
Click on visualization. As you can see, the model and the motion are connected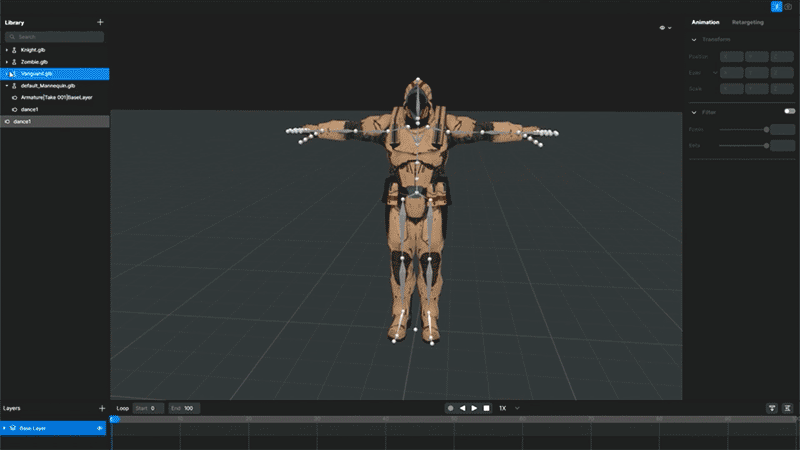 Or you can drag and drop "Dance1" onto the viewport and it will do the same thing.
You can do the same thing with a different model, like Vanguard as shown. Just drag and drop "Dance1" onto Vanguard.glb and it will be executed accordingly.
Pretty cool, right?
Let me know if you have any questions at
support@plask.ai.